"The TASKA Hand can hold on to a lot more weight than I thought!"
Nic is a weightlifter, both at the gym and home.
"I've carried heavy bags, pulled big suitcases up flights of stairs, all with the TASKA. It gives me the confidence to know I don't need to be super delicate with the system. I carried some heavy boxes when I was moving, and I was worried maybe the fingers would break, but they've been totally fine!"
For sixteen years, Nic didn't use a prosthesis.
"My first hand was a myoelectric in 1994, when I was around two years old. I hated it - I never practised, preferring instead to just go without. Then, one day, I pinched my leg and couldn't let go, and I don't think I ever used it after that. So, since I'd grown up almost entirely without prosthetics, I don't have trouble doing most things."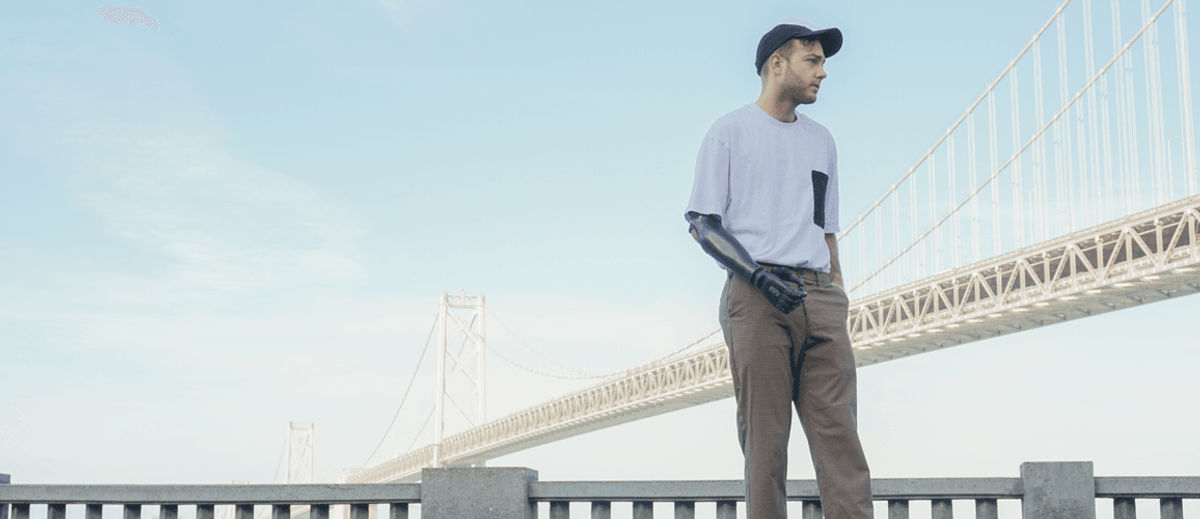 "People stop me on the street every day and point out how cool my new arm is."
For Nic, his TASKA has been about fine-tuning his active lifestyle. In three ways:
To help with the overuse of one side of his body.
"The main reason I wanted a new prosthetic, above all else, is to prevent overuse injuries. Overusing my left side for everything affects my muscle symmetry, the alignment of my spine, and my joint health. I got to a point where my right arm was half the size of my left, and my left shoulder was all messed up from carrying most of the weight."
"The fact that I can rely on the TASKA to handle more of that load, consistently, is a major step toward ensuring I can stay fit and healthy long term."
Doing some two-handed tasks with more ease.
"Generally, doing two things at once is much easier. For example, I could easily pull my suitcase with my prosthetic at the airport while pulling up my boarding pass on my phone with my other hand. Likewise, I can carry a bag and dig around my pockets for my keys at once without setting something down on the floor first."
Then, there was the stress of handling plates, drinks and cutlery at buffets.
"Holding a plate or bowl at arm's length and scooping food onto it was risky (will I drop something?), and I needed to either balance a plate on my arm, hold it against my chest (which often stained my clothes), or set things down and make multiple trips. I was slow, and it was embarrassing. Not anymore! Cocktail parties where everyone's expected to stand, hold a plate, and eat from it are now much easier. I can carry two drinks over from the bar for my wife and me, all at once, without spilling."
Helping others handle his being differently limbed with the confidence that Nic does.
"People stop me on the street every day and point out how cool my new arm is. It's crazy! Other prosthetics have more of a 'medical device' sheen, whereas the TASKA looks like something straight out of a sci-fi movie. I think this helps people want to know more - they ask me how I make it move, ask to shake hands with it."
Nic has always been a very confident person, and he believes his TASKA helps him transfer that confidence to others.
"I think using the TASKA has been the best way for OTHER people to understand the confidence I already have."